Fire Department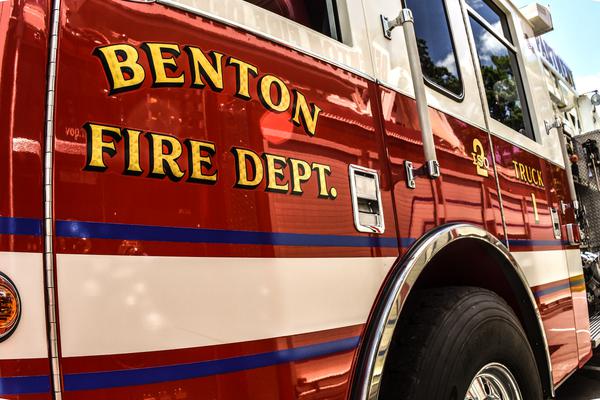 Benton Fire Department  Mission Statement
It is the mission of the Benton Fire Department to "Save Lives and Protect Property" by applying all of our professional knowledge, training and resources. Our mission is accomplished by fire prevention/education, code enforcement, fire suppression, pre-hospital emergency medical care, rescue, hazardous materials incident response and ongoing professional development.
Our Firefighters may risk their life to save a life.
Our Firefighters may put themselves at moderate risk to save property.
Value Statement
We hold the preservation of life as our sacred duty and will overcome adversity through fortitude, training and compassion for others and will aspire to do the right thing, even when it is difficult.
The Benton Fire Department is an ISO Class 2 Fire Department with four fire stations strategically located in the city that serves a population of approximately 35,000 and 25 square miles. We will begin the construction of the fifth fire station in the fall of 2016 and will open in the spring of 2017. The Benton Fire Department is made of up of 61 paid professional firefighters who are highly trained in Fire Suppression/Prevention,  Emergency  Medical Response, Hazardous Material Operations, Swift Water Rescue, High/Low Angle Rescue and other incidents not otherwise specified.